The Department of chemistry has started its promising journey in 2017. This department began its supreme journey with two-year post-graduate courses in Physical, Inorganic and Organic Chemistry, leading to the award of M.Sc. degree in Chemistry. Later on, Ph.D. in Chemistry has been introduced in the 2019. The academic programmes are so designed as to enable the students to acquire a good understanding of classical Chemistry as well as its latest developments. A good number of students qualify the GATE examinations along with good placement in government and non-government sector every year. Besides the quality teaching, the faculty members are trying to contribute a lot to elevate the prestige of the university through their research activities. Our faculty members Dr. Ram Chandra Maji has received a Start-up research grant of around 27 lakhs from DST-SERB and Dr. Jaya Pal has received a Start-up research grant of around 33 lakhs from DST-SERB. Other faculty members have also submitted proposals for research grants to the various funding authorities like DST (Govt. of West Bengal & Govt. of India) and UGC (for UGC Start up grant). The department is striving hard to create a niche for itself in national domain of teaching and research for the betterment of the students.
M.Sc. in Chemistry in 2017
Ph.D. in Chemistry in 2019
Intake Capacity: 50
Vision:
To be a nationally recognized department in science through best quality teaching, research within an innovative and intellectually stimulating environment and producing quality human resources who can come across the challenges of the continuous changing, technology-based society.


Mission: 

1. To produce highly qualified, motivated students possessing fundamental understanding and knowledge in classical Chemistry 
2. To encourage students to take competitive exams like NET, GATE, SET etc. 
3. To function as a vibrant and high quality research centre by supporting the faculty involved in such pursuits.
Faculty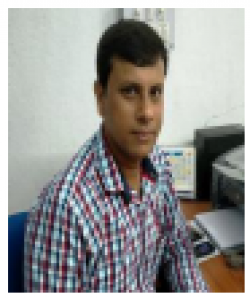 Dr. Abu Taher
ASSISTANT PROFESSOR
abuchem81@gmail.com
+91-N.A
View Profile
Dr. Ram Chandra Maji
ASSISTANT PROFESSOR & T.I.C.
rammaji1@gmail.com
+91-09476471060
View Profile
Dr. Jaya Pal
ASSISTANT PROFESSOR
jayapal2000@gmail.com
+91-N.A
View Profile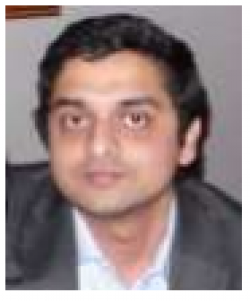 Dr. Amit Kumar Mandal
ASSISTANT PROFESSOR
amitmandaliitkgp@gmail.com
+91-N.A
View Profile
Name of the Scheme/Project/ Endowments/ Chairs

Name of the Principal Investigator/ Co Investigator (if applicable)

Name of the Funding agency

Type (Government/Non-Government)

Department

Year of Award

Funds provided (INR in lakhs)

Duration of the project

Size, shape, and facet dependent synthesis of Mo-based nano-electrocatalyst for hydrogen
evolution reaction.

Dr. Jaya Pal

SERB

Government

Chemistry

2020-21

33

2 Years

Synthesis and Photophysical Properties of Multifunctional Ruthenium(II) and Osmium(II) Complexes of Bi- and Tridentate Ligands: Visible Light-Harvesting and
Sensory Applications

Dr. Ramchandra Maji

SERB

Government

Chemistry

2020-21

27.39

2 Years
| | |
| --- | --- |
| NAME: | Dr. Amit Kumar Mandal |
| DESIGNATION: | Assistant Professor & T.I.C. |
| CONTACT: | amitmandaliitkgp@gmail.com |
| PHONE: | |
| EMAIL: | |