Department of Political Science (under School of Social Sciences of Bankura University) starts its journey on 5th September, 2014 along with other 10 departments at Puabagan Campus (from 21st January, 2016, our department runs from the Main Campus, Purandarpur). At present, the department offers two courses, namely, Master of Arts in Political Science and Doctor of Philosophy in Political Science. Our Post Graduate syllabus has been prepared in such a way that it covers the paramount areas of Political Science i.e. Political Theory and Thought, Public Administration, International Relations, Comparative Politics, Indian Politics along with the course like Research Methodology. Our Post Graduate students can opt for any one special paper among the four (namely, Political Theory and Thought, Indian State and Society, Public Administration and International Relations). While preparing Under Graduate (for affiliated colleges under Bankura University), Post Graduate and Ph. D course work syllabus, special emphasisation was given to include local culture and history. At present 10 Ph. D scholars are doing their research in our department. In collaboration with the NET/ SET Coaching Centre, Bankura University, our department provides such coaching for interested aspirants. Although the department is new but already in collaboration with the Indian Council of Social Science Research (ICSSR); Department of Women & Child Development and Social Welfare, Govt. of West Bengal; and Commission for Scientific & Technical Terminology, Department of Higher Education, Ministry of Human Resource Development (MHRD, Government of India), it has organised several state, national and international level seminars/ conferences/ workshops/ webinar. During one of the workshops (Topic: Ageing, Disability and the Rural Elderly Populace in West Bengal) we have spent a day with the residents of a local 'Care Home'. It is an unforgettable moment from both of our ends. Furthermore, our department has organised a Colloquium on the theme "Diaspora: Collective Memories, Cultural Imagination and Concrete Realities" where students from various departments of Bankura University participated as paper presenters. Besides these, special lectures by eminent personalities like Professor Gautam Bhadra (Topic- 'Making of Prison Notebooks: An Evaluation of Gramsci's Ideas'), Professor Shibashis Chatterjee (Topics: 'Post-Marxist Theory' and 'India in the Contemporary Multipolar World'), Professor Syamal Kumar Ray (Topic: 'Gandhi, Nehru and Subhas--- Ideas, Thought and their Reflection on Activities'), Dr Sibranjan Chatterjee (Topic: On Gandhi and Vivekananda) were arranged. Since January, 2021, we have launched our e-Journal named "Bankura University Journal of Political Science". We also have a seminar library operating since September, 2019 for the benefit of our students and research scholars. Very recently, we signed an agreement with an eminent publisher to publish an Edited Book on the basis of full papers received during our International Webinar held during 27-29 July, 2020. When pandemic starts,our faculty members submitted audio-video lectures to the 'Bankura University Digi Resources' website, so that our students should not suffer at all.
Faculty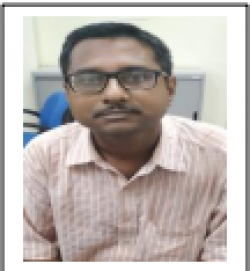 Dr. Sekhar Sil
ASSOCIATE PROFESSOR
Silsekhar600@gmail.com
+91-N.A
View Profile
Ms. Channamma Mondal
ASSISTANT PROFESSOR
channamma_ir@yahoo.com
+91-N.A
View Profile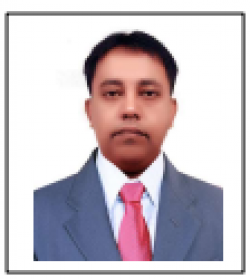 Dr. Kaushik Ghosh
ASSISTANT PROFESSOR
kaushikghosh@bankurauniv.ac.in
+91-+91 9434824873/ +91 8697949818
View Profile
Dr. Satrajit Banerjee
Assistant Professor & T.I.C.
satrazit69@gmail.com
+91-N.A
View Profile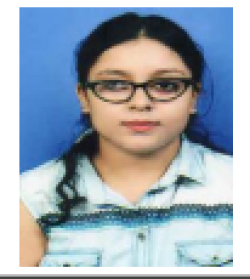 Ms. Pranata Bhattacharya
ASSISTANT PROFESSOR
pranata1993@gmail.com
+91-N.A
View Profile
| | |
| --- | --- |
| NAME: | Dr. Sekhar Sil |
| DESIGNATION: | Associate Professor & Head |
| CONTACT: | Department of Political Science, Bankura University, Beside NH 60, Bankura, Block II, Purandarpur, West Bengal 722155 |
| PHONE: | N.A |
| EMAIL: | silsekhar600@gmail.com |


| | |
| --- | --- |
| Subject | Details |
| Political Science | View |
Bankura University Journal of Political Science
(An Interdisciplinary Peer-Reviewed e-Journal)
About the e-Journal
'Bankura University Journal of Political Science' tries to further scholarly debates and disseminate knowledge among all the sub-fields fallen under the purview of Political Science. A wide range of topics--- from Political Theory to International Relations, from Public Administration to the dynamism of State Politics--- original Research Articles and Book Reviews will sketch everything. Authors are specially encouraged to submit writings on the various challenges in the arena of social sciences including local issues. We respect and obey UGC plagiarism guidelines.
E-mail ID for sending Research Papers: bookjournal.bkupolsc@gmail.com
Issues
Volume 01  No. 01 (January, 2021)
Journal Particulars
Title
Bankura University Journal of Political Science
Frequency
Annual
ISSN
XXXX-XXXX
Publisher
Bankura University

Chief Editor

Dr. Kaushik Ghosh, Assistant Professor & Teacher-in-Charge, Department of Political Science, Bankura University

Copyright
Bankura University
Starting Year
2021
Subject
Social Sciences
Language
English
Publication Format
Online
Phone No.


Email Id
kaushikghosh@bankurauniv.ac.in
Mobile No.
+91 9434824873
Website
https://www.bankurauniv.ac.in/temp-file-dtls/bankura-university-journal-of-political-science/1675
Address
Main Campus, Bankura Block-II, P.O.-Purandarpur, Dist.-Bankura, PIN-722 155.