The Department initially came into existence with scanty meagre resources in terms of the faculty and infrastructure; but with the passage of time, it made a significant progress in the academic domain as well as in other aspects. The Department started its Masters Programme (LL.M.) in the year 2014 and Ph.D in 2016.
The courses run by the Department are in great demand in  society, as a result of which one self-financing private law college viz Sarsuna Law College, Kolkata has been introduced under the affiliation of Bankura University in 3 year LL.B (Hons.) Course. In response to  this demand, the Department also has a plan to introduce 5 year BA. LL.B(Hons.) course soon. The Department of Law has progressed and grown into a prestigious Institute of legal study and research in the State. The Department has a rich library with modern facilities.
In the year 2016, the Choice Base Credit System (CBCS) Pattern was introduced and the present syllabus is based on the model curriculum framed by the University Grant Commission. This change in syllabus was much awaited and a demand was there to include new developments in the field of Law. To make this course more career oriented, the entire syllabus was modified thoroughly. At present, institutionalized instructions are offered in two specializations in the department which include Corporate Law and Constitutional Law & Administrative Law.
It has a well-equipped computer laboratory with Internet facility. All the members of the faculty have computers with Internet facility.
The Faculty of Law has been successfully pursuing higher standards of academic excellence. Faculties and Scholars of the Department also publish research papers on topics of contemporary relevance in various National and International Journals.
Faculty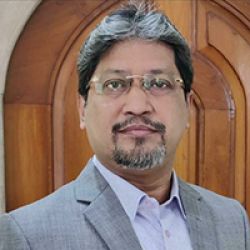 Dr. Jayanta Kumar Saha
PROFESSOR
drjayantaksaha@gmail.com
+91-+91 9474362850 / +91 9593937777
View Profile
Prof. (Dr.) Subir Kumar Roy
PROFESSOR
dr.roysubir@gmail.com
+91-9733215777
View Profile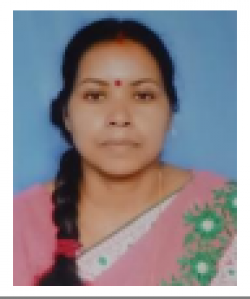 Mrs. Anjana Mahata
ASSISTANT PROFESSOR
anjana.mahata@gmail.com
+91-09749717692
View Profile
Dr. Sangeeta Chatterjee
ASSISTANT PROFESSOR
sangeetachatterjeelaw@gmail.com
+91-9433057998
View Profile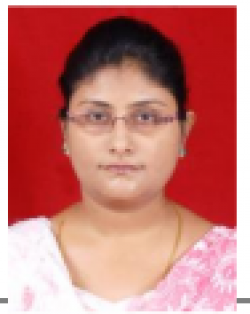 Dr. Ananya Ghosal
ASSISTANT PROFESSOR
ananya.oswald@gmail.com
+91-8335919500
View Profile
Name: Prof.(Dr.) Subir Kumar Roy
Designation

: Professor & Head
Contact Address

: Department of Law, Bankura University, West Bengal, PIN- 722155

Email:

hodlaw@bankurauniv.ac.in